We hope you have a fabulous day at home with your family!
Stay safe!
Yahoo.com's article about the movie with quotes from Matthew can be found in the Press Archive.
We hope Goode fans are staying home and safe!
As you may have noticed we have been using some of our time in isolation to update some sections of Matthew's image gallery and filling some of the gaps in the archive, so you may see a lot of 'older' pictures popping up over the next few weeks as we do this.
We will also be working on the older Press Archive pages that are incomplete.
The movie Four Kids and It will be released early on Sky Cinema in the UK on the 3rd of April.  If you don't have Sky but have Now TV you can get a cinema pass that you can get on a free 7 day trial – however it's not clear whether this movie will be available yet so check listings before getting the pass so you get the timing right!
Sky Set To Bring Forward New Original Film FOUR KIDS AND IT To April 3 Exclusively To Sky Cinema Amid Covid-19 Crisis

---

Based on the book by Jacqueline Wilson and starring Russell Brand, Matthew Goode, Paula Patton and the voice of Sir Michael Caine

Sky today announced their forthcoming original title FOUR KIDS AND IT will be available to audiences on Sky Cinema on 3 April, a week earlier than previously announced.

Due to the recent closure of cinemas the film will no longer receive a simultaneous theatrical release as originally planned, but families are still able to enjoy it in the comfort of their homes.

Set on the beautiful Cornish coast, FOUR KIDS AND IT is a fun-filled family adventure based on Jacqueline Wilson's hugely popular children's book, Four Children and It, in which four kids embark on the ultimate journey to discover if a magical creature can really make all their wishes come true.

New couple Alice (Patton) and David (Goode) take their less than enthusiastic children on a family holiday to a Cornish cottage to meet each other for the first time.  The holiday takes an unexpected turn when, on the local beach, the kids discover a magical and very grumpy Psammead (Caine), a creature with the power to grant magical wishes.  Unfortunately, they also run into local aristocratic oddball Tristan (Brand), who wants to capture the Psammead for his own gain.  The ensuing adventure brings the new siblings together and helps them to accept their parents' newfound happiness.

Directed by Andy De Emmony, FOUR KIDS AND IT is produced by Julie Baines of Dan Films and Anne Brogan of Kindle Entertainment and co-produced by Jonathan Taylor and Paul Donovan.  Jwanwat Ahriyavraromp for T&B Media Global, Tannaz Anisi and Gregory R. Schenz for 13 Films and Geraldine East were Executive Producers.  The film is written by Simon Lewis (Tiger House, The Anomaly) with additional writing by Mark Oswin (Danger Mouse, 4 O'clock Club).  Sky acquired the film from 13 Films.

Running time: 115mins

Certificate: U
Sky One released more pictures to promote Four Kids and It –
A new trailer was released today!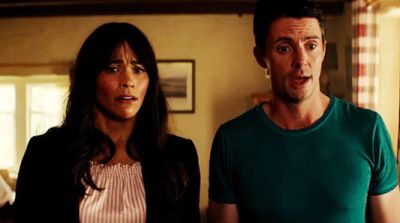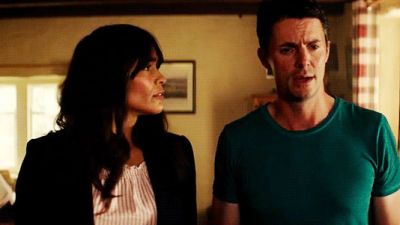 « Older Entries