Archive for the 'The Wine Show' Category
The Wine Show season 3 will arrive on Sundance Now and AcornTV on Thursday 29th July, 2021.  The previous two seasons are already available on the same channels.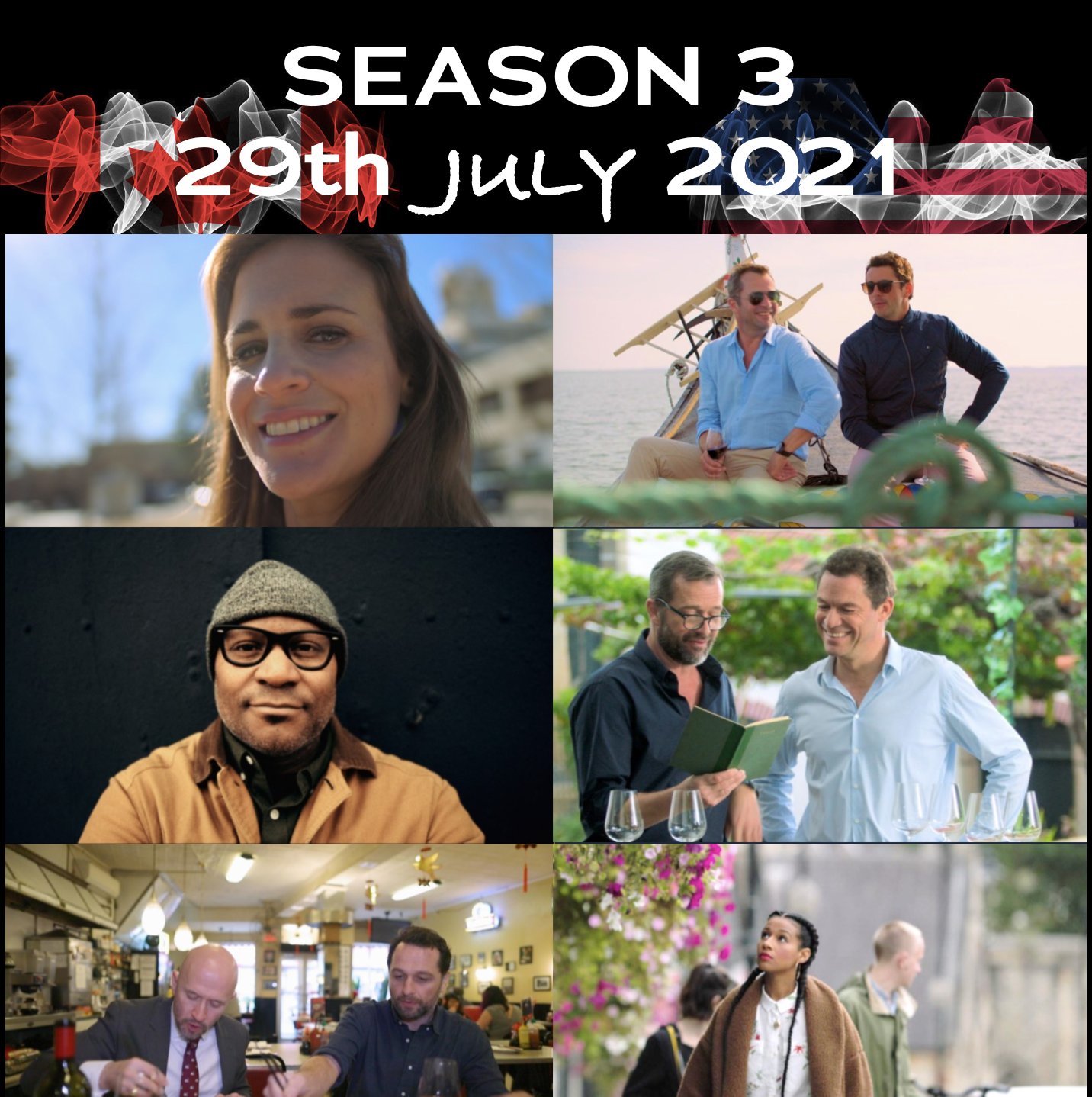 Picture from @WineShowTV twitter.
Dan Nicholl from 'Dan really likes wine' will show an interview with Matthew as part of the Wine Future 2021 virtual conference programme.  Very few details are available and we don't know yet if this will be released on the Wine Future website to the public as well as conference attendees.  More information to follow as we get it.
CELEBRITIES PARTICIPATING IN WINEFUTURE 2021

Dan Nicholl from South Africa and host of the very popular program Dan Really Likes Wine, will be providing the entertainment during the daily break between 18.15 and 18.30 CET. During these breaks Dan will show interviews with celebrities that have a passion for wine such as:

1- Matthew Goode – British actor and star of The Crown and Downton Abbey
The Wine Show have included a teaser trailer for Season 3 at the end of this Wine Show @Home.  It starts from 28 minutes into the video linked below.