Archive for the 'Shoots' Category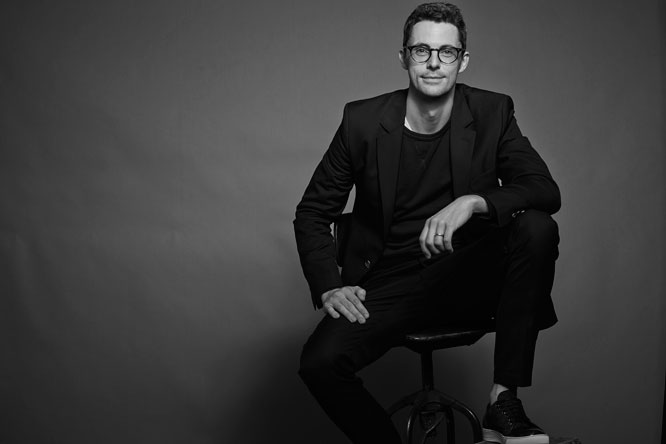 This year's Toronto Film Festival has ended, but that doesn't mean we're over the slew of stylish stars that hit up the annual fest to promote their latest flicks (it is #ThrowbackThursday, after all). Luckily, we still have the chance to get to know them post-TIFF in Mr Porter's recently redesigned weekly online magazine The Journal, with the latest portfolio titled "The Movie Set" that features a handsome crew of gifted actors and prolific programmers from the Canadian film fest.

Styled by Mr. Porter style director Dan May and photographed by Blair Getz Mezibov, the black-and-white photo spread features The Face of an Angel's Daniel Bruhl, Love & Mercy's Paul Dano; The Imitation Game's Matthew Goode; The Riot Club's Sam Claflin, Max Irons and Douglas Booth; The Good Lie's Arnold Oceng and Ger Duany; and Thom Powers, documentary programmer of TIFF. Along with their portraits, the portfolio also includes Q&As with each gentleman.

For Duany, who will star opposite of Oceng and Reese Witherspoon in the drama The Good Lie, tells the e-zine that traveling to study in the U.S. was something "that everybody dreamed about in Sudan. It was the dream." He adds: "Being able to make that happen felt like such a blessing, so everything else that came along, every opportunity that presented itself, I just took it."

Meanwhile, Goode shares that he'd "fall in love with anyone that's talented."

"I'd be just as starstruck to see Michael Caine or Robert De Niro walk through the door right now as I would be if it were a relatively unknown golfer from the European tour, like, say, David Lynn. Or Danny Willett," he says.

Well, if that's the case, we hope Goode falls in love with us someday. Just saying.

Check out a few snapshots from the portfolio and see what everyone else had to say over at mrporter.com.
I recently added images of Matthew in a shoot for the Jamesons Cult Film Club.  You can find them in the gallery:
Shoots from 2012 > Gareth Cattermole
**Plus a new layout is coming very soon
[cpg_catrand:11,5]
I have added a few albums of photoshoots to the gallery. If anyone has any photoshoots that I don't currently have please email (sojuicy[at]live.co.uk. I will give credit always.
Gallery Links:
Photoshoots > Ellen Von Unwerth
Photoshoots > Greg Williams
Photoshoots > Hackett Fashion
Photoshoots > Unknown
Photoshoots > Unknown 1
Newer Entries »