@ADiscoveryOfWTV Twitter announced today –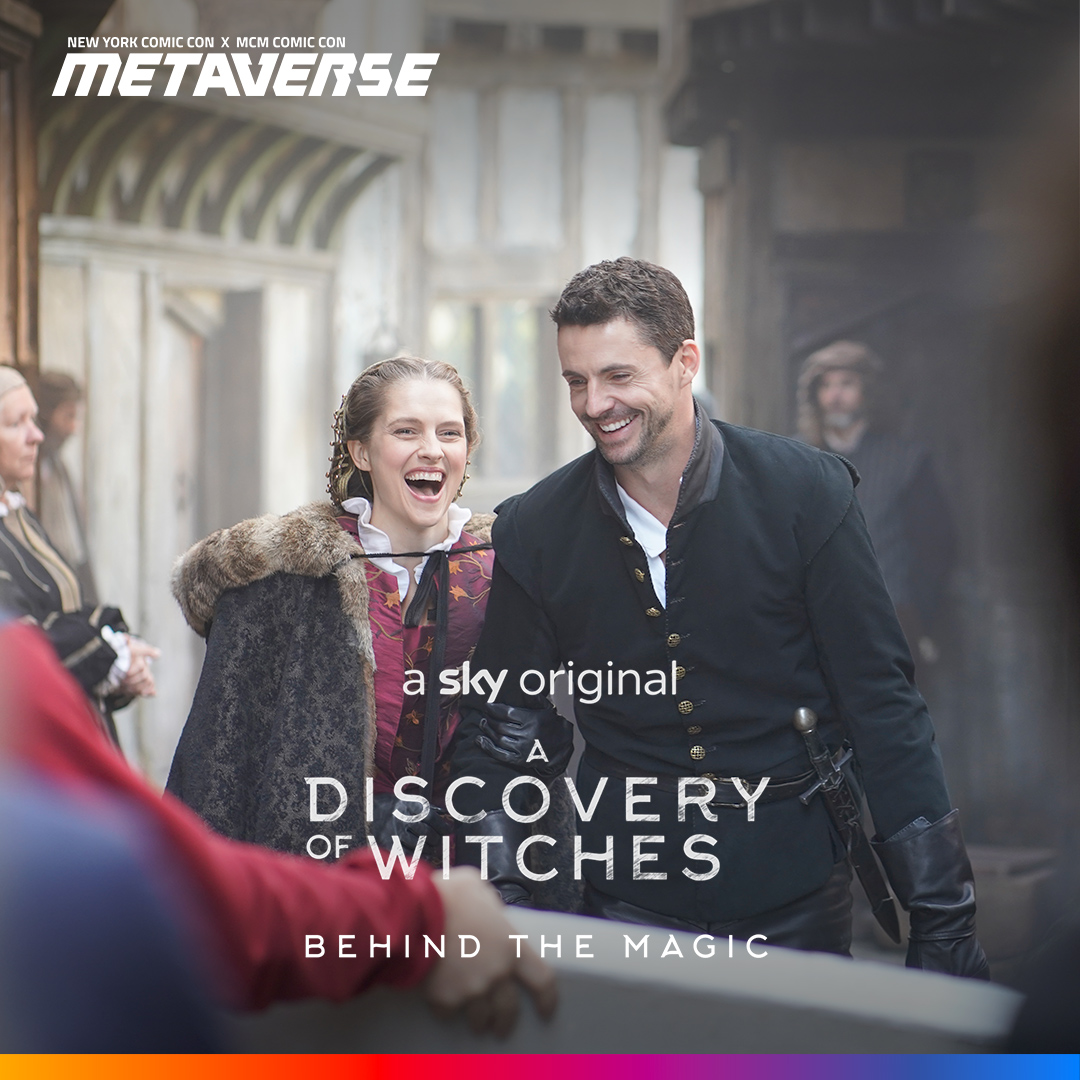 [Photo Credit – @ADiscoveryOfWTV Twitter.]
From Deadline –
A Discovery of Witches S2 | Behind the Magic
Take a journey to the fascinating and treacherous world of Elizabethan London as Sky original drama A Discovery of Witches returns for season two. Enjoy a sneak peek at the new magical series, adapted by Bad Wolf from Deborah Harkness's bestselling All Souls trilogy, including an introduction by Deborah herself and Bad Wolf Executive Producer Lachlan MacKinnon, as well as a Q&A with key cast Matthew Goode, Teresa Palmer, Ed Bluemel, Adelle Leonce and Steven Cree who will gather from the set of the infamous Congregation- in Wolf Studios Wales –  where witches, daemons and vampires meet and where they are also filming season 3.
The all-digital confab is set to take place October 8-11 via the New York Comic Con YouTube channel.